Had an amazing weekend! My graduation party was a success, and I also attended my lovely friend Jazper's graduation dinner. Now that school is over I JUST WANT TO TAKE A LONG VACATION!
Somewhere really nautical and exotic to be exact. Any who I came up on 2 vintage pieces this weekend that I can't seem to get over. OKAY I'm not going to lie I never really thought I'd get into the whole CAMO look… But it happens to be such a subtle yet bold pattern that can seriously go with anything. And the other piece I found was this cropped checkered print top. It's spandex material makes it really comfy to wear.
I've also been recently lusting over the whole BLACK/GOLD look. I JUST LOVE GOLD!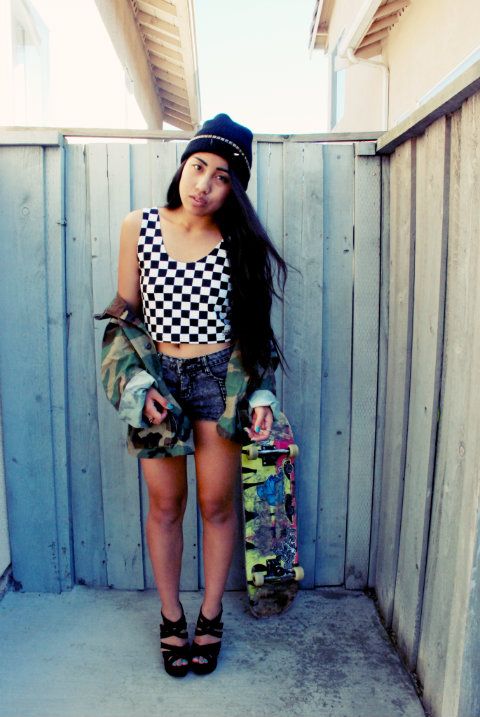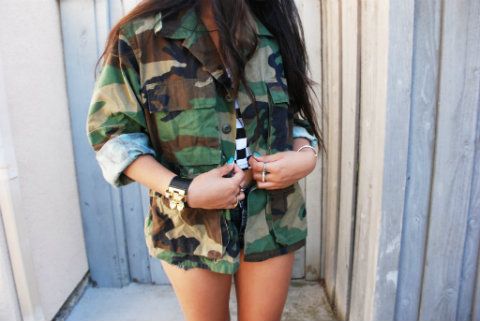 Wearing: Beanie DIY, vintage camo print jacket, BEBE spiked shorts, Dolce Vita shoes